---
Published Book on Amazon
---
---
출판된 한글판 도서
---
---
Original Book Contents
---
7.4.3
Creation of Folder and File
Here we will create a folder or file on the desktop screen. If you click the right mouse button anywhere on the desktop screen, a popup menu will appear as shown below. If you select [Create New] menu here, a menu for creating a folder or file displays.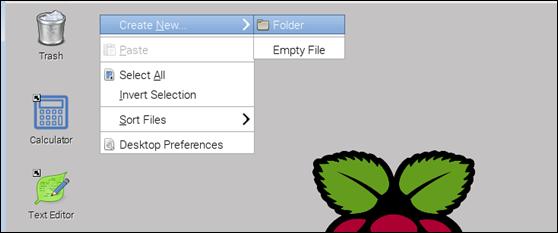 Figure 7‑16 Creating folder and file in Desktop window
In the pop-up window that appears, enter the name of the folder or file you want to create and click the [OK] button.
Then, you can see that the folder or file is created on the desktop.