---
Published Book on Amazon
---
---
출판된 한글판 도서
---
---
Original Book Contents
---
4.3.2
<NOOBS> Utility and Formatting SD Card
When installing the operating system on the SD card, installing the operation system by image copying is possible regardless the format of the SD card is the FAT or exFAT format. However, to install the operating system using the <NOOBS> utility on the SD card, since the <NOOBS> utility bootloader requires the FAT format, the SD card must be formatted as FAT, and the exFAT format is not supported by the <NOOBS> utility.
Many SD card format programs are designed to format in FAT32 format when the capacity of the SD card is 32 GB or less, and exFAT format when the SD card capacity exceeds 32 GB. Therefore, if you want to use the <NOOBS> utility on an SD card of 32 GB or more, you must reformat it to FAT format.
You can use a separate tool to format the SD card over 32 GB in FAT32, or you can use the Disk utility application that comes standard with your Mac or OS X computer.
Here, we will use the <FAT32 format> program provided by Ridgecrop Consultants Ltd among various FAT32 format tools available on the Internet. The URL for this program is:
■ http://www.ridgecrop.demon.co.uk/fat32format.htm
Download the program from the URL and install the program. When you run the installed program, you will see the following screen that allows you to perform the desired operation.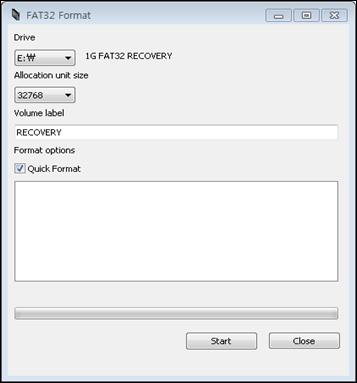 Figure 4‑3 Ridgecrop <FAT32 format> program