---
Published Book on Amazon
---
---
출판된 한글판 도서
---
---
Original Book Contents
---
7.3.4
Task Bar (Task Display)
● Basic function
This area shows the task currently being performed. The task that is displayed as window on the desktop screen is displayed as an icon to mean the task here.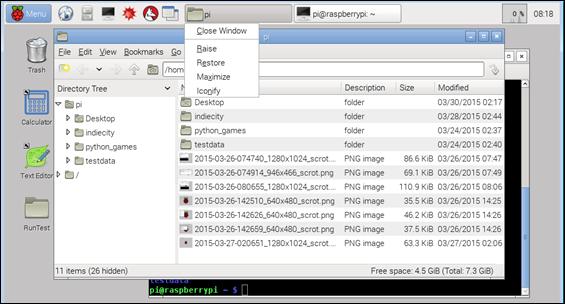 Figure 7‑11 Window [Task Bar]
Even when the window is hidden on the desktop screen or minimized to be invisible, it is displayed as a task on the taskbar. If you want, you can use the mouse to move to that window or terminate the task.
● Task Bar Setting
If you need to adjust this area, you can work through the panel settings.