---
Published Book on Amazon
---
---
출판된 한글판 도서
---
---
Original Book Contents
---
7.2
Basic structure of Window
We will first look at the basic structure of the window. In this section, we will briefly review the whole structure, and we will discuss each detail item in a separate chapter.
7.2.1
Start Screen
of W
indow
The next screen is the window start screen that appears when you first start the window.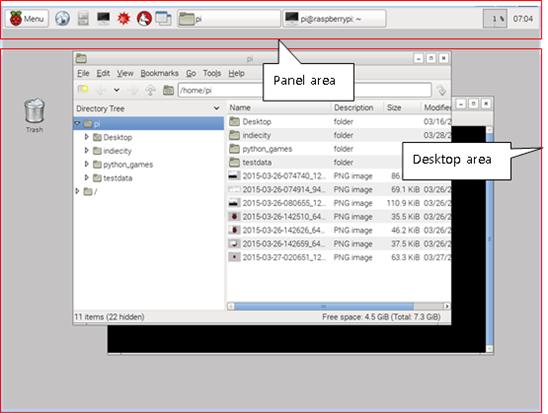 Figure 7‑3 Basic structure of window
In a broad overview, the entire window is divided into [Panel] area and [Desktop] area. In the above screen, these are parts marked with bold line.
The top part of the screen above is called [Panel] and can be moved up, down, left, or right according to the user's setting. The [Panel] area usually has the role to control and coordinate the window.
On the other hand, the part that occupies most of the screen in the middle of the screen is called the [Desktop] area, which indicates the environment in which the user is currently working.